Holly Cecil is 18 years old and was born and raised in Bakersfield California. She is currently a freshman at Bakersfield College. From a young age she was taught the western way of life of hard work and determination. This fueled a desire to compete in many rodeos since the young age of four like her family before her. Holly was a part of the California High School Rodeo Association, California Junior Cowboy's Association, American Cowboy Team Roping Association and is also heavily involved in FFA. Through these experiences she learned valuable life lessons and leadership skills. This in turn made her want to run for the title of Miss Rodeo Kern County. Holly is looking forward to her year with her amazing new court.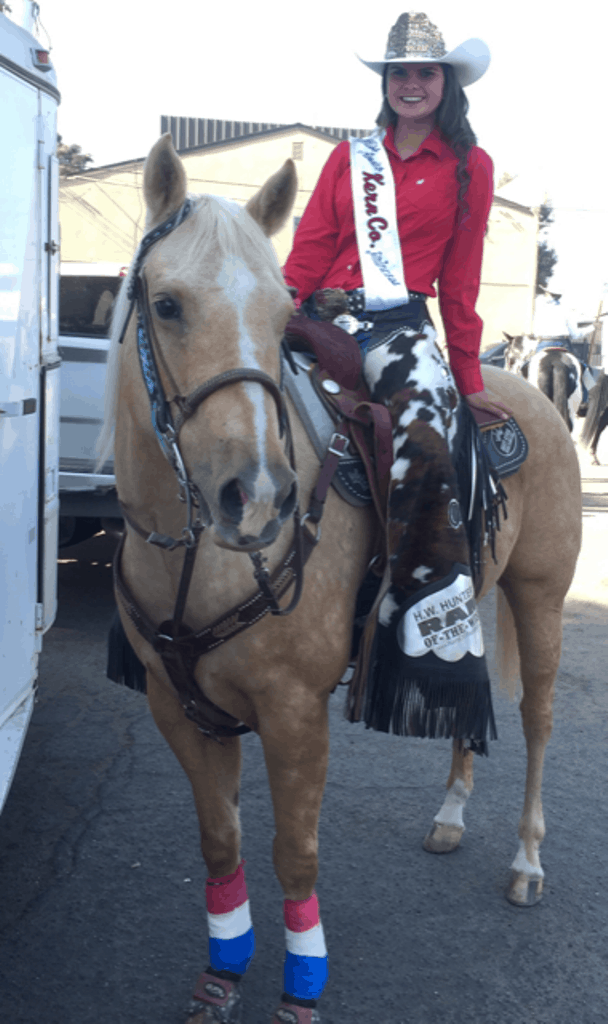 Hello, my name is Courtney Jones. I am 14yrs old and I am proud to be your 2018-2019 Miss Rodeo Kern County Princess. I have lived in Bakersfield all of my life and attend Independence High School where I am a freshman.

My passion is rodeo! I enjoy the sport, the western lifestyle and all of the hard work that goes along with it. I am a member of the California High School Rodeo Association District 9 and the California Junior Cowboys Association. Some of the events my horse Kruzer and I like to compete in are barrel racing, goat tying and pole bending. Some of my hobbies are hunting and fishing with friends and family. I am also proud to be a member of the Independence High School Future Farmers of America. Through them I compete in market lamb divisions, horse shows and speech competitions.
My goal is to attend the University of Wyoming. Compete with their rodeo team and study Agriculture Communications.
Sincerely, Courtney Jones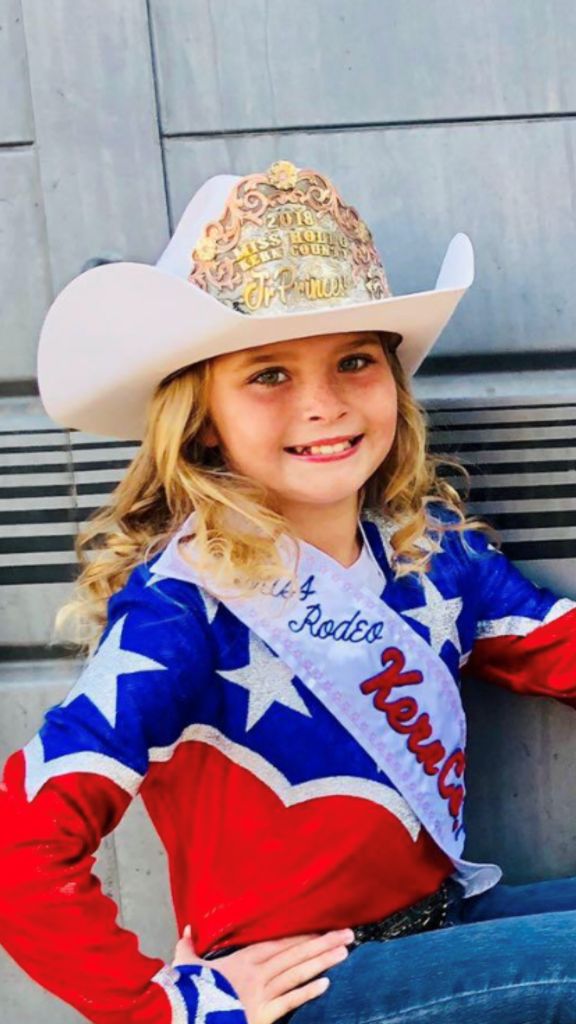 Hi! My name is Payten Mae Metten. I'm the 2018-2019 Kern County Rodeo Queen Junior Princess. I am 9 years old and in 4th grade. I live with my Daddy and my Mommy on a small ranch in Pinon Hills. I help my parents with all of the animals and chores. I really love our western way of life. We have horses, cows, goats, pigs and dogs. My dogs names are Ellie, Sammie and Pearl. I belong to The High Desert Challengers 4H club. This is my second year showing swine. I also belong to the Drama Club at my school and have been in 2 plays. I LOVE to rodeo. I compete with Tehachapi Mountain Jr. Rodeo and also The National Police Rodeo Association. My horses name is Buddy and him and I are a great team. My favorite events to compete in is running barrels and goat tying. I'm very excited that I'm the 2018-2019 Junior Princess and that I get to represent Kern County along with the other special girls in the court. I really think it's fun to ride in the parades and meet new people.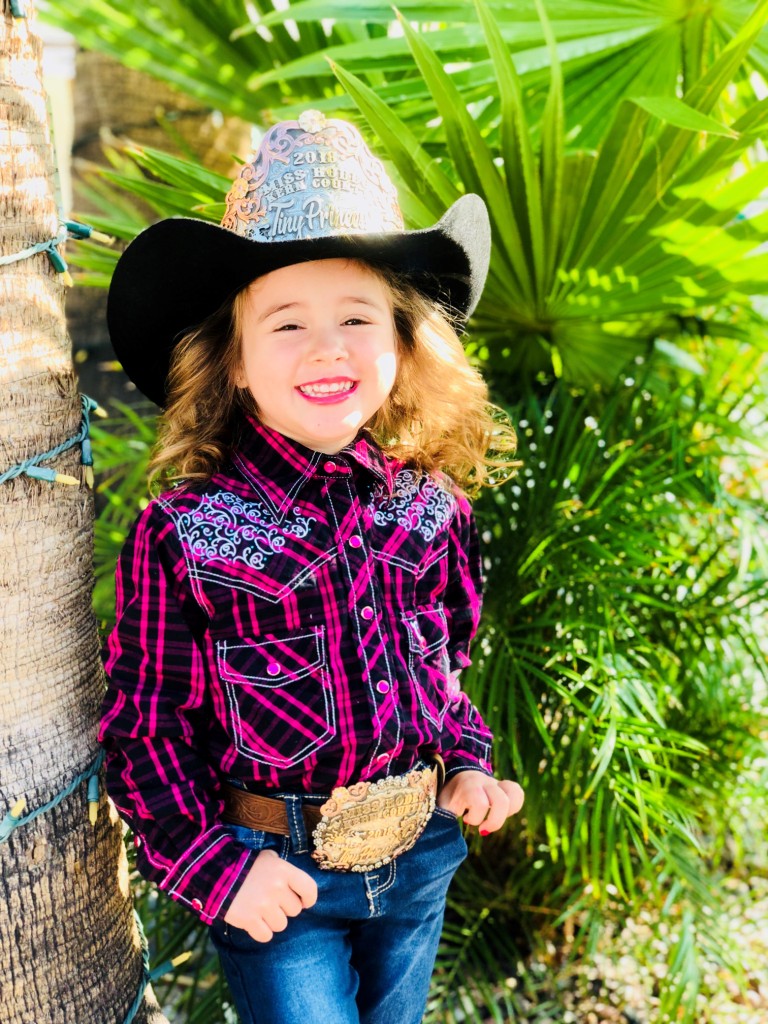 My name is Maia Elly Lane and I am 4 years old. When I am not riding my horses Captain and Jeep and training with my best friend Madison LoCassico to start doing Gymkhana this year, I love to "dance-dance", play soccer and of course learn my numbers and ABC's with my mom and dad. I am a great big sister and I love to help my mom around the house whether it's with cleaning or cooking. I want to be a "horsey" doctor when I grow up to help them with "booboos" and when they are sick. I absolutely love being the Miss Rodeo Kern County Tiny Princess and I love all the new experiences and fun I am having. I love hanging out with my "big friends" and the posse and riding our "horses". I can't wait to see everyone throughout this year
Your MRKC Tiny Princess Maia