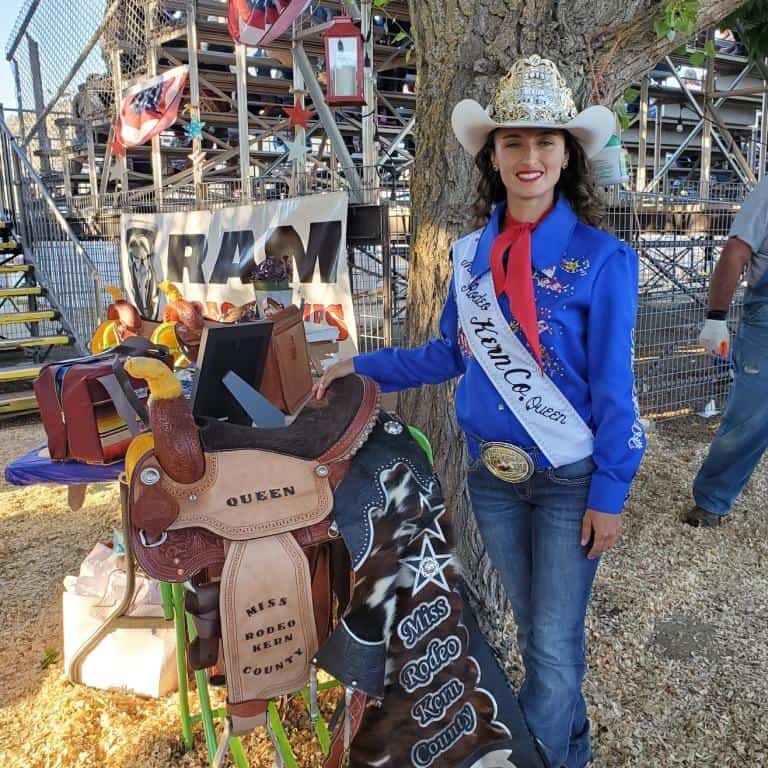 Hello rodeo fans!! Samantha Turner is the 24 year old daughter of Cindy and Carl Turner. She lives in Waterford with her three loving dogs, Dixie, Brutus and Buster. Samantha is currently going to school to become an agricultural teacher, she plans to transfer to Fresno State to get her teaching credentials. Samantha has been riding horses her entire life, she enjoys team penning, sorting, drill team, and rodeoing. When she isn't in the arena competing she enjoys walking with her dogs, bike riding and driving in demolition derbies. Samantha is very honored to be the 2019 Miss Rodeo Kern County Queen. She looks forward to traveling this year with her court and making memories all year with them as well as the Kern County Sheriff's Posse.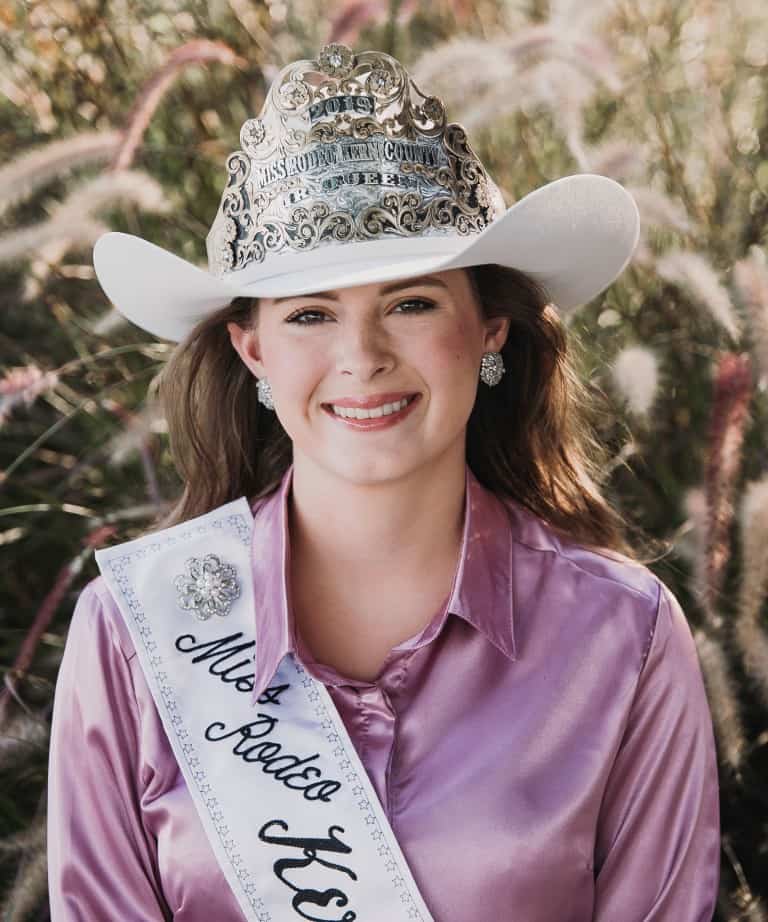 Since I was a little girl, I had always dreamt of riding horses. Six years ago that dream became a reality, when my parents bought me horseback riding lessons as a Christmas Present. I am 17 years old now and thoroughly enjoy each day I am able to spend with my horses.
I currently study online through Frontier High School, where I will be a Senior this next school year.
Since becoming involved with horses, I have experienced how interconnected and varied the western way of life can be whether with agriculture, raising livestock, music, or in rodeo events. Rodeo is a key part of sustaining our heritage. I am looking forward to the opportunity I have to help represent Kern County, Kern County Sheriff's Mounted Posse and the Tehachapi Mountain Rodeo Association this year as Miss Rodeo Kern County Junior Queen.
I am grateful for my parents and family that have always supported me through all my endeavors.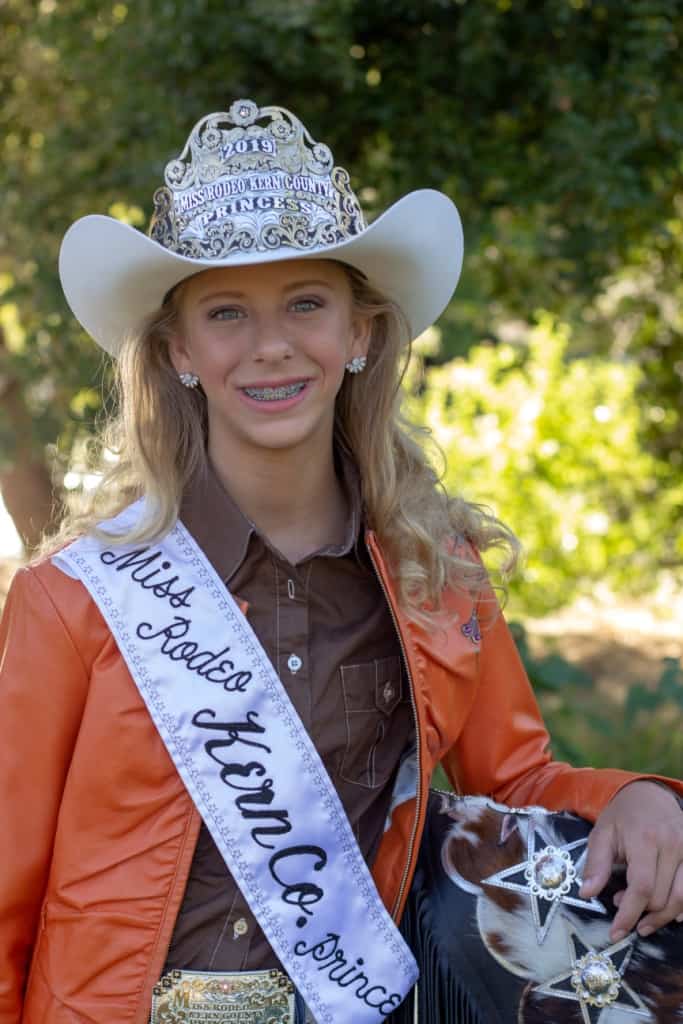 Aribella Wheeler is the 13 year old daughter of Bryan and Jamie Wheeler. She attends a the homeschooling program through Stockdale Christian. Aribella fell in love with riding only a year and a half ago when she attended horse camp. She enjoys running barrels on her horse Maggie, and loves the sport of rodeo. Aribella is very excited for this opportunity to represent the sport she holds dear to her heart as the 2019 Miss Rodeo Kern County Princess. She would like to give a big thank you to her sponsors, family and friends as they have made it possible for her to achieve her dreams.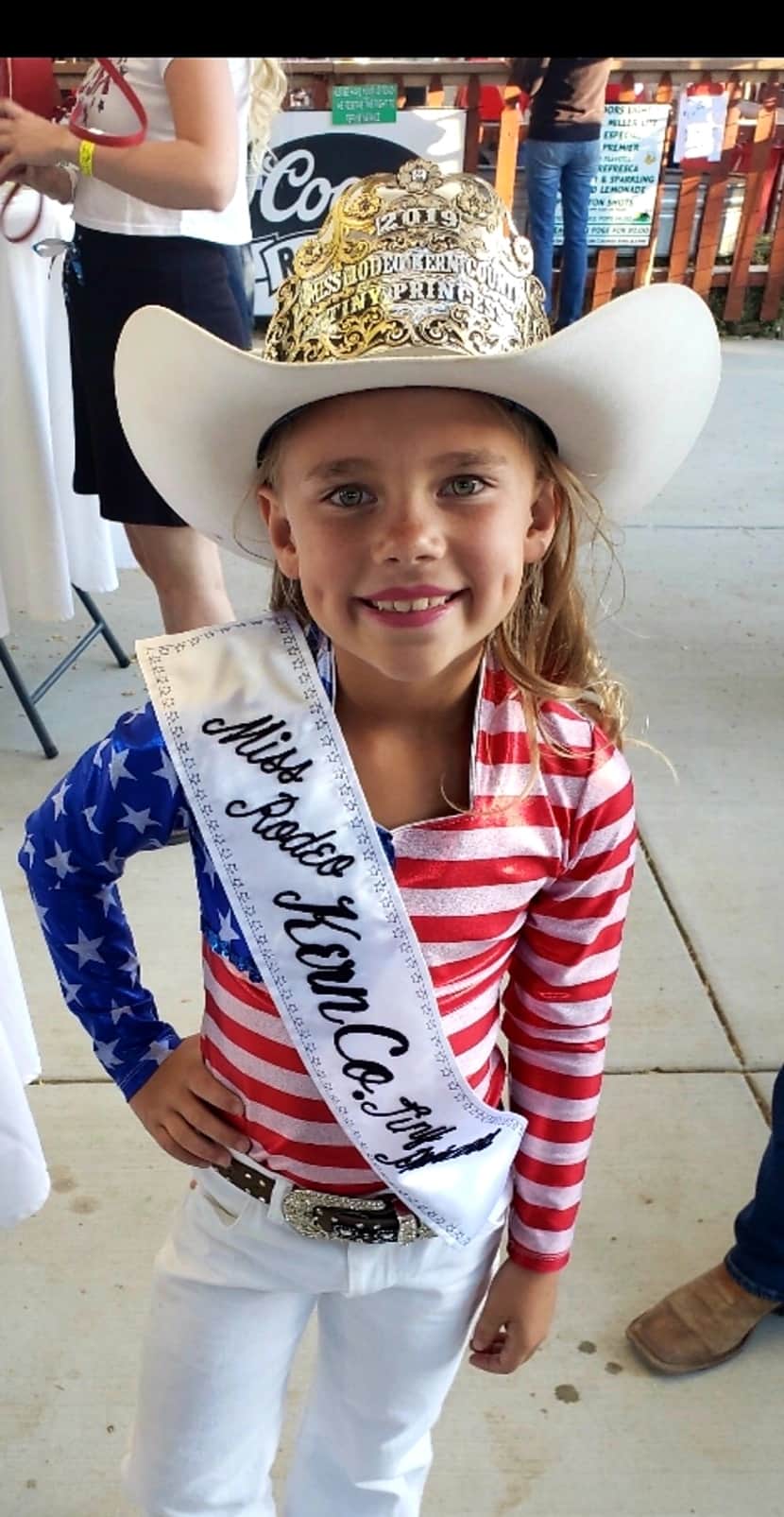 Hello, my name Maycee Jean Boronda and I was born on February 2, 2011. I am getting ready to start 3rd grade and I love to read. I finished 2nd grad with a 4.0 GPA. My favorite color is sky blue and I love reading. I am learning to ride and taking horseback lessons, and when we have time I enjoy fishing and camping with my family. Lately I've been pretty busy with my rodeo season. I was so honored to win Miss Rodeo Kern County Tiny Princess at this year's Tehachapi Mountain Rodeo on the 4th of July. I am the third of four children with two older brothers Christian & Dylan and I love being big sister to baby Makynlee. I am so excited for school to start because I love learning and can't wait to continue with my rodeo career!